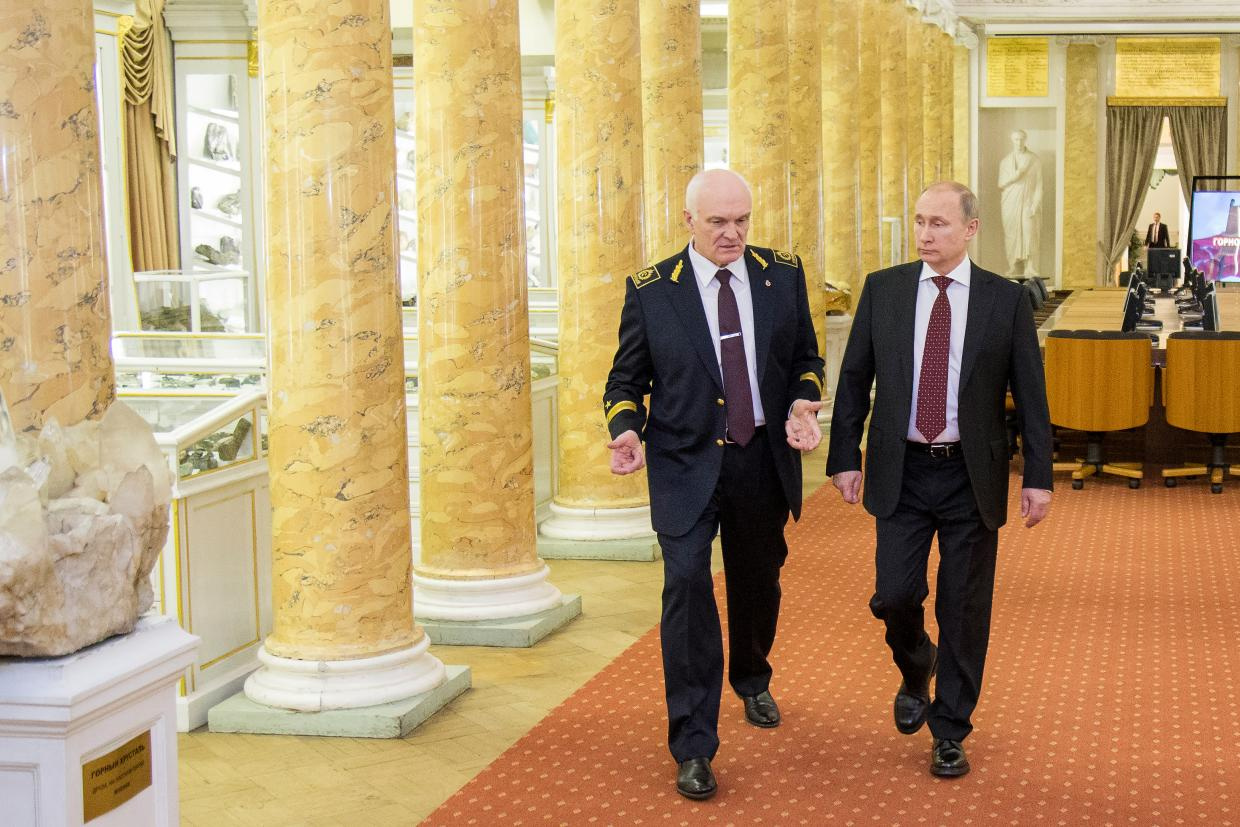 Vladimir Litvinenko is a laureate of the State Prize of the Russian Federation in Science and Technology for "The Geological Atlas of Russia," winner of the State Prize of the Russian Federation of 2008 in Science and Technology "For Development and Implementation of Environmentally Safe Combined Ore Mining and Processing Technologies Ensuring the Commissioning and Development of the Unique Yakovlevsky Field of Rich Iron Ore".
In October 2020, Russian President Vladimir Putin awarded Vladimir Litvinenko the Order "For Merit to the Fatherland" on II degree for achievements in scientific and pedagogical activities, training of qualified specialists and many years of conscientious work. The corresponding decree was published on the corresponding official website. Earlier the rector had already been the holder of the Orders of Honour and the Order for Merit to the Fatherland, 4th and 3rd degrees. He also has the Order of St. Andrew for his contribution to the development of mineral resources complex of Russia.
Among the awards presented to the rector by foreign Governments and organizations is the Commander Order, awarded to him by the Belgian High Commission on Awards for significant services in the field of science. In addition, he was awarded the Institute of Materials, Minerals and Mining (IOM3, UK) Medal, for his outstanding contribution to the development of strategic international projects.
IOM3 is a professional community of engineers whose mission is to develop all aspects of mining, from exploration and extraction to recycling and application of recycled products. In particular, its activities are aimed at improving the competencies of existing professionals and introducing the world's best practices into production.